Civic Innovation Challenge
Connecting Underrepresented Youths with Employment Opportunities
This is a $1M National Science Foundation-funded project that aims to support the Kansas City region's youth by boosting work readiness and cultivating occupational identities. The project will help young people access more opportunities through innovative civic technology and a youth-centered app, and by specifically studying the transportation behavior of youth, and offering shared-mobility options like bikes, transit, and micro-transit services. 
This project centers on a robust research initiative where the University of Kansas will explore and unpack youth travel behavior relative to learning opportunities and employment, and engage youth around transit identities and views on safety, efficiency and sustainability that influence their mobility choices when it comes to accessing education and work experiences. The goal is to learn from youth voice and choice, and to catalyze innovative mobility solutions for Kansas City, and beyond. 
The project's research is led by Dr. Alexandra Kondyli, Associate Professor of Transportation Engineering in Civil, Environmental and Architectural Engineering from the University of Kansas, and youth engagement by Dr. Kiley Larson, Researcher in Residence at KC Digital Drive, and the Kansas City Public Library and ThrYve, and includes KCATA, the cities of Kansas City, KS and Kansas City, Missouri as mobility partners. 
Our successful history of national participation and experience in collectively developing civic innovations, specifically as a backbone organization working with NSF and MetroLab, has been instrumental in laying the groundwork for how multi-organization collectives come together to innovate, engage and deliver improved human experiences in communities like Kansas City.  
On this project, we provide a layer of air cover to pool resources, add capacity behind the scenes, convene stakeholders, help craft and tell stories, and highlight the critical work taking place on the ground through program operations, technology pilots, university research, and community building across cities and sectors. 
Community objectives impacted by this project: 
Expand economic opportunities

Power next gen innovation
Our Timeline
> Stage 1 – In February 2021, 52 teams in 30 states received a $50,000 4-month planning grant which concluded in the fall of 2021.  
> Stage 2 – In September 2021, 17 teams received up to $1M over a one year period, concluding in the spring of 2023.
Engagement
If you are interested in learning more about this project, and our broader work, please subscribe to our eNewsletter, or contact us for additional information.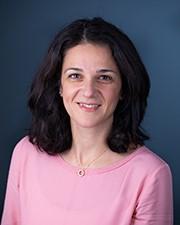 Alexandra Kondyli
Associate Professor of Transportation Engineering in Civil, Environmental and Architectural Engineering at the University of Kansas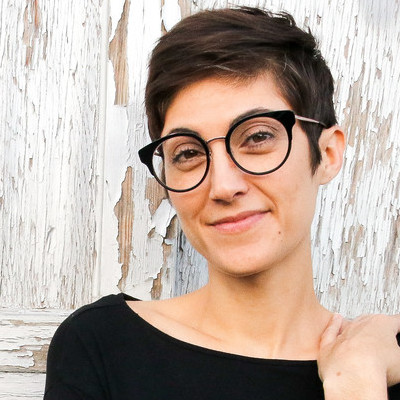 Kiley Larson
Researcher in Residence, KC Digital Drive