Event Date: August 25, 2018
Time: 8:30 am to 4:30 pm (with happy hour to follow!)
Location: Kauffman Foundation, 4801 Rockhill Road
Admission: $15, lunch and snacks included
With increasing buzz around autonomous vehicles, multi-mode transit, mobility-as-a-service and connected infrastructure, our regional transportation system is deeply connected to our region's digital innovation. But technology and innovation are means to an end—a transit system that works to meet the needs of our community.
Transportation Camp KC is about the end, and the unconference format allows all parties to bring their ideas, hopes, struggles, and solutions to the table. We are partnering with the Kansas City Area Transportation Authority (KCATA), Kansas City Regional Transit Alliance (KCRTA), and Mid-America Regional Council (MARC) for this important community conversation.
If you care about transportation and mobility in your community, this unconference is for you. While we have invited some speakers and experts to participate, the unconference format means that you bring issues and topics important to you to the event and the conference attendees vote and shape the content and conversation. We'll provide more guidance on how this happens as we get closer to the event.
The $15 ticket cost goes toward food and drink; lunch will be served. We don't want cost to be a barrier to attendance, but it does cost money and a whole lot of time to make this event happen. If you'd like to donate $25, $50, $100, or more above and beyond, it helps us out quite a bit. Sponsorship options are available, email adeacon@kcdigitaldrive.org for more info.
At the same time, we don't want ticket price to be an obstacle; please email as well if you are concerned that the ticket cost or inability to get transportation to or from the event is an issue and we will figure out how to help.
Schedule
| | |
| --- | --- |
| 8:30 – 9 a.m. | Light breakfast |
| 9 – 9:50 a.m. | Welcome, introductions, unconference setup |
| 9:50-10:30 a.m. | Session posting, pitching, and voting |
| 10:30 – 11:30 a.m. | Session 1 |
| 11:30-1 p.m. | Lunch and keynote panel |
| 1 – 2 p.m. | Session 2 |
| 2 – 3 p.m. | Session 3 |
| 3 – 4 p.m. | Session 4 |
| 4 – 4:30 p.m. | Wrap up and next steps |
| 4:30 – | After-party (Location TBD) |
Thanks to our sponsors!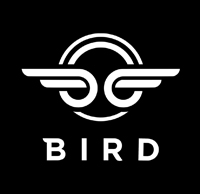 TransportationCamp is a nationwide series of unconferences, bringing together transportation professionals, technologists, academics, and others interested in the intersection of urban transportation and technology. At KC Digital Drive, we rely on this same multidisciplinary ecosystem approach to inform how we intentionally adapt to emerging technology.