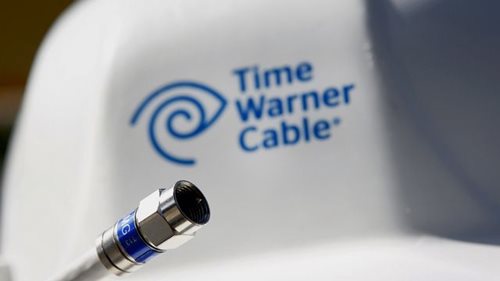 If you thought a gigabit of broadband speed from one provider was enough to make your head spin, hold onto your picnic basket, Dorothy — Kansas City could be getting even faster.
The Kansas City Star reported last week that two other area cable companies are ramping up to compete more heavily with Google Fiber, the region's fiber giant.
As Google completes its community-reshaping fiber-to-the-home buildouts in KCMO and KCK and starts moving into the suburbs, Time Warner and AT&T are preparing to launch their own new service initiatives.
In the case of TWC, it's an upgrade to the existing cable framework called TWC Maxx. This service will increase 15 MB speeds to 50 and 100 to 300, the Star reports. It also comes with a terabyte upgrade to DVR subscribers. The Maxx program is already available in Los Angeles and New York, with other markets coming soon (including, Austin, also a Google Fiber city). The upgrade is free to consumers already paying for broadband.
This news comes in addition to the already-announced fiber offering from AT&T. Last April the company announced that it might bring an upgrade to its U:verse service in the form of GigaPower, a gigabit fiber-optic system. Like Google Fiber (but unlike TWC Maxx), GigaPower would require the installation of additional lines to homes. AT&T reportedly has signed a memorandum of understanding with the City of Overland Park, KS, for a buildout. Timeframe is unknown.
Our take: The transformative power of faster network speeds that Google Fiber has brought to Kansas City is already palpable. Take a look at the telemedicine work happening at Children's Mercy or the Smart + Connected Communities framework coming our way from Cisco, to name just a couple of initiatives.
Streaming movies faster and having multiple TVs and iPads hooked at home are certainly nice benefits. But more powerful broadband access to places where people work and live means greater chances for region-changing innovation in spaces like healthcare, education, government, entrepreneurialism — and anything else Kansas Citians can do with a computer and internet connection.
In means we're not just "up to date" in Kansas City. We're ahead of the curve.