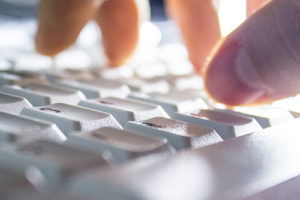 In this digital day and age, transferring information from one health provider to another seems like it would be fairly easy, especially as more providers shift to electronic medical records. Yet an intricate web of challenges—most notably varying interfaces, data input practices, organizational politics and privacy concerns—have hindered (and in most cases, prevented) the transfer of information.
The solution? Create an information exchange. And that's exactly what St. Joseph, Mo.-based Heartland Health (now known as Mosaic Life Care) did in 2009 while on the path to becoming an Accountable Care Organization (ACO). In essence, ACOs provide coordinated care to ensure patients "get the right care at the right time," according to the Centers for Medicare and Medicaid Services. And a significant part of delivering on that promise is quick and easy access to patient information that helps prevent duplicate efforts or, conversely, gaps in care.
LACIE 1.0: Paving the Way with a Public Exchange
With Cerner as the technology platform provider, Heartland Health built the Lewis and Clark Information Exchange, better known as LACIE. Version 1.0, which launched in 2010, gives participating providers and organizations the ability to view consolidated medical data that might include lab results, radiology information, medication history and allergies. And with just one click, clinicians can also display critical information when and where they need it most.
"LACIE 1.0 is used a lot in emergency rooms," says Mike Dittemore, executive director, LACIE. "Maybe the patient hasn't been to that hospital before and can't communicate well or is unconscious. If the hospital participates in the exchange, the ER staff can use LACIE to get information like medical history."
LACIE 1.0 initially launched to a targeted region in northwest Missouri. Yet as organizations learned of LACIE—and the need for efficient data sharing continued to grow—Heartland Health opted to start marketing LACIE in the greater Kansas City area, as well as Missouri and Kansas.
Another milestone occurred just a couple of years later. After better understanding the needs (and complexities) of the prospective user base, Heartland Health's leadership and board of directors opted to, in essence, gift LACIE to the greater Kansas City community and the state of Kansas.
"That way, there was no overhead of debt that LACIE had to try and pay back over a period of time," Dittemore says. "We were absolved of all of our debt to Heartland. Dr. Joe Boyce was absolutely critical in making that happen. His theory was that it was better to gift LACIE to Kansas City and the state of Kansas and give it the opportunity to be successful, versus keeping it inside of Heartland and running the risk of not being financially sustainable. He was spot-on."
With a new board of directors and a new Kansas City location, Dittemore and the LACIE team continued to hit the ground running, recruiting a robust participant list that includes Caritas Clinics, Shawnee Mission Medical Center, Children's Mercy Hospital and Clinics, Truman Medical Centers, Samuel U Rodgers Health Center, North Kansas City Hospital, Olathe Medical Center, University of Kansas Medical Center, Providence Medical Center – Saint John Hospital and Saint Francis Hospital, to name a few.
Enabling the efficient flow of information has been a game-changer for participating organizations, yet there remained another equally critical need: granular data customization to improve analysis. And so LACIE 2.0 was born.
LACIE 2.0: Better Data Analysis for Improved Preventative Care
As opposed to LACIE 1.0, which is a public exchange, LACIE 2.0 is a private exchange, which gives users more customization options. LACIE 2.0 can extract data out of electronic medical records (EMRs), including both discrete and textual data. And that gives participating users more flexibility when it comes to analyzing that data.
"What sets LACIE 2.0 apart is that we can get data out of EMRs that sometimes even the EMR vendors have trouble getting data out of because they're focused on discrete data, rather than textual data," Dittemore says. "By being able to go in and extract that data from the source of truth, we can either leave it in its raw state or we can put it in a certain format for a specific analytical engine."
One of the secrets to LACIE's success is its implementation. Each participating organization agrees to have a virtual connection placed in its data warehouse, which allows for extraction, as compared to pushing out data to the exchange. And as a result, participants have full control over their VPN connection.
"We're like the railroad switch operator," Dittemore says. "We align the tracks to information gets to the right place."
This focus on comprehensive data collection for more sophisticated analysis makes LACIE 2.0 a better option for monitoring trends and identifying gaps in care, rather than direct patient care. For example, a provider might notice a higher incidence of colon cancer in a particular area. Using LACIE 2.0, providers could identify applicable patients and create a registry to check for commonalities like environmental factors, medications, socio-economic factors, etc. Then, using that information, providers could identify patients with a higher likelihood of developing colon cancer and help them implement preventative treatments and lifestyle changes.
That sort of proactive identification is how the Kansas Heart and Stroke Collaborative is using LACIE 2.0. During a presentation by KHSC executive director Dr. Robert Moser at a Kansas City Digital Drive Health Innovation Team meeting, Dr. Moser noted that KHSC needed help extracting tremendous amounts of data and was struggling to find a vendor or partner to help.
Thankfully, Dittemore was also at the meeting—and afterward, seized an opportunity to share more about LACIE 2.0 with Dr. Moser. Now, as a LACIE 2.0 participant, the Kansas Heart and Stroke Collaborative can gather and analyze data to help them identify patients at risk for heart problems and/or strokes as indicated by various lab values, tobacco usage, social history and other factors. Once those patients are identified, Kansas Heart and Stroke Collaborative providers can intervene before an event occurs and reduce its likelihood.
"Talk about company-changing events—that Health Innovation Team meeting was a company- and life-changing event," Dittemore says. "To be able to get that time with Dr. Moser and share with him what we were wanting to do and what we could do made such a big difference for LACIE 2.0."
The Next Chapter
What's next for LACIE 1.0 and 2.0? Dittemore says they'll continue to focus on the greater Kansas City area and Kansas, and are also interested in working with more participants throughout the state of Missouri. The area is served by two additional health information exchanges: Missouri Health Connection and Kansas Health Information Network (KHIN).
Maintaining a more regional focus on prospective participants is driven largely by Health Metrics Systems, the technology vendor for LACIE 2.0.
"They really want to drive this type of work in the Midwest," Dittemore says. "They're based in Palo Alto but found after repeated visits to Kansas City that the city (and the Midwest) are more collaborative. There's a degree of healthy competition, but there's also a greater willingness to be collaborative for the overall good of the patient."
Image: Christoph Scholz Flickr via Compfight cc
Save