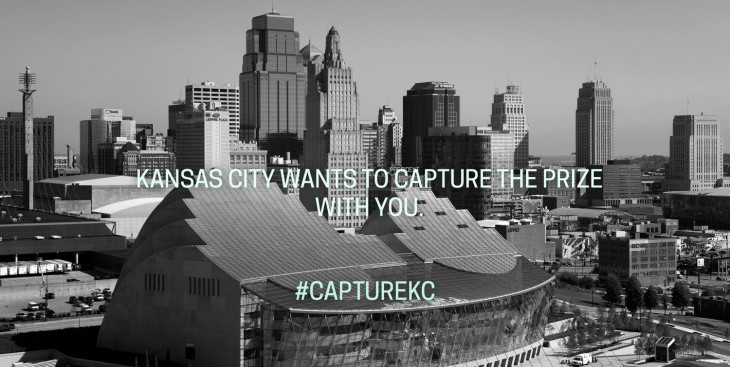 Two cities. 48 hours. Hundreds of filmmakers. …
Are you ready to Capture your community on film?
This September 18-20, scores of homegrown digital auteurs will take to the streets of Kanas City and Chattanooga, Tennessee, to shoot short clips reflecting their hometowns, neighborhoods, favorite haunts, hopes and dreams  — and whatever else inspires them — as part of the Capture Community Filmmaking Contest.
It's a one-of-a-kind creative challenge uniting the film and tech communities of two cities pulsing with Gigabit Internet.
Founded by the Chattanooga Association for Visual Arts in 2013, the Capture project joins community members with professional filmmakers, editors and musicians to create short films around specific themes.
In Kansas City, Capture is being presented by KC Digital Drive, the Kansas City Film Society, and the KC Film + Media Office.
"We could not be more excited to accept the Capture challenge from our friends in Chattanooga," said Stephane Scupham, KC Film Commissioner.  "This contest is an opportunity  for Kansas Citians to bring together our vibrant arts and tech communities to showcase the dynamic culture of both cities."
Beginning at 5:30pm on Sept. 18 – right in the midst Techweek here in KC – folks will gather, be given a theme to shoot for, and then disperse to produce up to three 30-sec clips per person. Those clips will be uploaded to a cloud platform shared by professional editing teams in both cities. As local musicians collaborate on a soundtrack for the films, the editors will work all weekend to produce three short films that will be shown in both cities on the 20th as a Techweek closing event.
The contest is also an opportunity to highlight Kansas City as a strong location for film production. As the Film Society's Steven Fuller recently wrote on this blog, KC's gigabit upload speeds and rich reserves of talent (not to mention its location in the middle of the country) ought to make it a movie maker's dream.
Capture should bring even more attention.
To find out more and sign up to receive updates closer to the contest, visit capturefilmproject.org/
Read more in Startland News.