Gigabit City Summit
A Growing Gathering of Smart City Leaders
Global Smart City Experts, U.S. Broadband City Leaders


The Gigabit City – North America, January 12-15, 2015
Organized by KC Digital Drive, the Gigabit City Summit is is designed especially for leaders in "gigabit cities," where a fiber-optic broadband network is available or in planning stages. This unique, immersive learning experience is expected to attract hundreds of city and community leaders including mayors, urban planners, CIOs, IT personnel, nonprofit advocates and technologists to Kansas City for three days of exhilarating discussion about how cities can get the most from ultrafast fiber networks. Attendees will:
Discover what Kansas City did to seize the opportunity to become one of the country's first gigabit cities with the arrival of Google Fiber.
Hear from people with on-the-ground experience with a large-scale gigabit fiber buildout.
Join leaders from cities around the country as we explore how ultra-high-speed Internet is reshaping our cities.
Get expert insight from the front lines, and find out how your city can benefit from lessons learned.
Expand your network and horizons.
Share ideas for how gigabit fiber can transform communities and improve people's lives.
Attendees will get to enjoy keynotes from cutting-edge smart city writers and doers Blair Levin(Executive Director for Obama's Broadband Plan), Boyd Cohen (Smart Cities Wheel creator), Susan Crawford (The Responsive City author) and Joe Reardon, former mayor of Kansas City, Kansas, the first city to receive Google Fiber. View the conference agenda.
Previous Gigabit City Summit Events
Gigabit City Summit KC Region – July 29, 2014
A gathering of around 80 Kansas City area municipal leaders, nonprofits and delegates from ISPs, the first Gigabit City Summit explored how Google Fiber has impacted our region and what next steps are needed to continue to grow and evolve. Watch a video from the event.
Gigabit City Summit Telepresence Sessions – 2012
Convened the Mayors' Bistate Innovation Team at the Cisco Telepresence Room in Kansas City for a discussion with smart city experts from Amsterdam, Singapore, Moscow, Toronto and Barcelona. Attendees included Bill Hutchinson (iCANADA), Ger Baron (Amsterdam Innovation Motor), Gordon Falconer (Director of Urban Innovation for Cisco Singapore), Josep Pique (Barcelona Digital Technology Center), and David Warm (Mid-America Regional Council)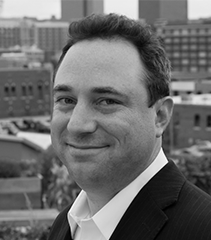 Aaron Deacon
Director, KC Digital Drive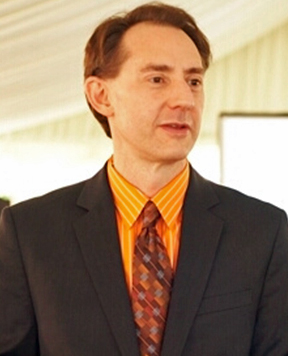 Mike Brown
CEO, The Brainzooming Group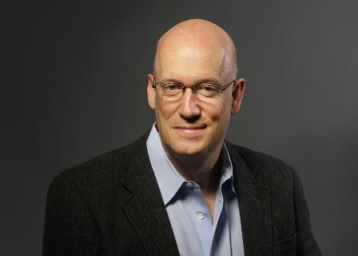 Dave Sandel
President, Sandel & Associates