Kansas City, Mo. is often recognized for its work in the smart city space. Many of these initiatives are naturally regional in scope. Governments throughout the metro are making progress on projects that fit within the broader category of "smart cities." This event is aimed at fostering greater connectivity between innovators in city governments across the metro, discussing the role states can play in smart cities and the innovation economy, and broadening participation in region-wide innovation initiatives.
This day-long roundtable is part of the Digi.City Connects series, which hosts thoughtful discussions in key metropolitan areas across the United States with local lawmakers and experts about the policy implications of smart city technologies. It has been organized locally by the Enterprise Center in Johnson County (ECJC) and KC Digital Drive, as part of the Gigabit City Summit event series.
Targeted toward lawmakers and policymakers in the bistate area, we'll share the breadth of activity in the digital evolution of our community, how city and state governments can cooperate for the highest impact, and how you can get involved in our programs in 2018.
8:00 – 9:00 – Light breakfast and registration
9:00 – 11:00 – Welcome and Digi.Cities Introduction, Sly James and Troy Schulte; NSF Smart + Connected Communities, MetroLab Network, Whiteboard 2 Boardroom
11:00 – 12:00 – Lunch and networking
12:00 – 12:30 – Chelsea Collier Keynote: Trends and Opportunities for Smart Regions
12:30 – 2:00 – Regional CIO Panel w/ Q&A
2:00 – 2:15 – Break
2:15 – 4:00 – Regionalism and Smart Cities: KC Digital Drive, Mid-America Regional Council, Greater KC Chamber of Commerce, KC Area Transportation Authority, Civic Council
4:00 – 5:30 – Cocktail reception
Speakers, presenters and panelists to date include Chelsea Collier (Digi.City), Troy Schulte (KCMO), Meghan Houghton (NSF, remote), Aaron Deacon (KC Digital Drive), Alan Howze (Kansas City, KS), Tony Luppino (UMKC), Jim Baxendale (UMKC Innovation Center), Alan Howze (KCK), Vicki Irey (Overland Park), and Shawn Whitcomb (Olathe).
Presented in partnership with Digi.City

Digi.City is a platform designed to discuss the policy behind deploying and supporting smart city technology. Founder Chelsea Collier connects professionals across industries and elected leadership to inform and advance the conversation around the future of cities. By publishing content, hosting events and speaking around the world, Digi.City hopes to inspire the civic and innovation communities to come together and build solutions in service of residents and visitors.
Presented with the support of ECJC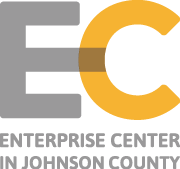 We would also like to thank BHC Rhodes, Google Fiber, and Plexpod for their ongoing support of the Gigabit City Summit.